Today I was cleaning the cutlery and I dropped a knife or two accidentally on my arm. It looked kind of like an A, so it inspired me to cut: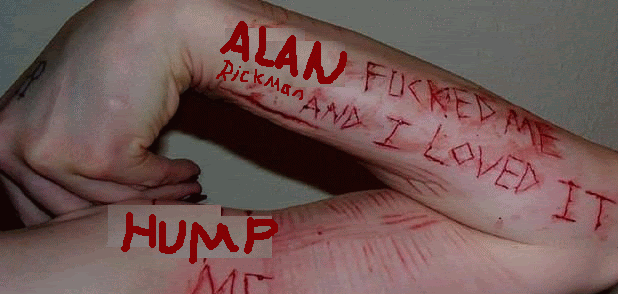 It was like absolutely in no way inspired by this, like, at all: http://www.bmezine.com/ritual/A30706/high/dada0.jpg

Then I watched Prisoner of Azkaban. I really feel like I connected with Alan in this movie, you know? I have a red purse like he did. The red is for blood btw.